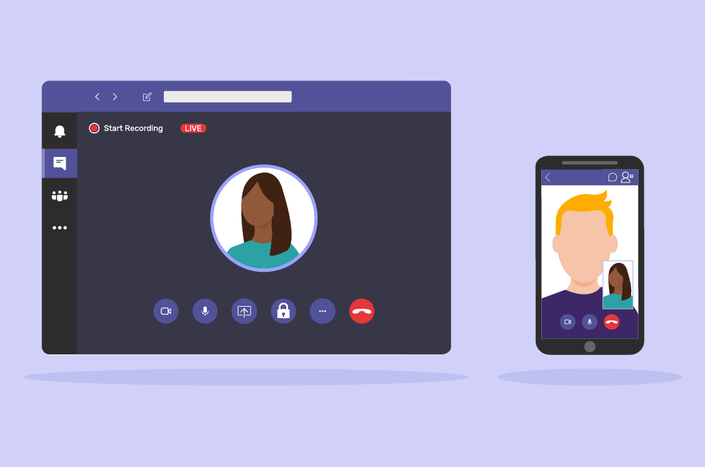 Policies and Procedures Writing - Virtual Classroom Course 15/16 March 2022
Live Training via Microsoft Teams on 15/16 March 2022
Enrol in Course
Learn how to create clear and effective policies and procedures on our popular training course

A virtual classroom course via Microsoft Teams in March 2022
When you've been given the task of writing policies and procedures, the content you create can affect whether staff in your organisation make mistakes or work efficiently.
They can even expose your business to the risk of fines or litigation.
Ask people responsible for writing policies and procedures, and many of them will say they're worried they're doing it in the best way.
That's because, in many cases, they've not had any formal training in how to do this type of work.
Cherryleaf's policies and procedures course teaches you how to write clear and effective policies and procedures, in a straightforward and efficient way.
It's delivered using Microsoft Teams, in two three-hour sessions, on consecutive days (0930-1230 UK time):
If you need an invoice
The Teachable platform will send you a receipt with its VAT number. It doesn't issue invoices.
If you require an invoice, email us, and we'll bill you via an alternative method.
Who is this for?
This course is for anyone involved in writing or editing policies and procedures, and who is:
Having to deal with policies and procedures that overlap, repeat or contradict each other
Dissatisfied with the performance of their policies and procedures
Having trouble getting colleagues to understand the differences between policies, processes and procedures
Having trouble convincing others of the value of policies and procedures
Wanting to write clearer policies and procedures
Past delegates include staff from The Nursing and Midwifery Council, University of Southampton, The Care Agency Gibraltar, The Ace Schools Multi Academy Trust, Equiniti, Rainbow Hub charity, The General Optical Council, Idemia, Calderdale College, Nottingham Community Housing Association, Worthing Homes, Barrett Developments plc, Shropshire Fire Service, and Warwickshire Fire Service.
What will I learn?
How to write clearly, even if writing doesn't come naturally
Confidence in the work you produce
A simple framework to use for ensuring a consistent approach to your writing
Topics covered
---
Session 1
---
Introduction
What do we mean by policy, process, procedure, and guideline?
What would you expect to see in each of these and what not to see.
What are the characteristics of good policies/procedures?
Why do we need policies and procedures?
Best Practice and Good Practice
Benefits of policies and procedures
The characteristics of good policies and procedures
Utility and usability
How much detail?
Audience analysis
The Information Design stage
Outlining and planning the document.
How to meet the needs of more than one audience (such as staff and auditors)
How to structure and organise the content to assist users in finding what they are looking for
Topic-based writing
What content should you write?
---
Session 2
---
Writing the topics
How to write and present different types of information
The importance of steps in a procedure
Organising the content in a page
Page layout and how this can help users find what they are looking for.
Software tools
What are the best ways to publish your content?
Reviewing your work
Steps involved in reviewing a document.
The writing process
Measuring if it works
Your Instructor

Cherryleaf is a technical writing services company formed in 2002 by people with a passion for technical communication and learning development.
Cherryleaf is recognised as a leader within the technical communication profession. Our staff have written articles for the Society for Technical Communication's (STC) Intercom magazine, the Institute of Scientific and Technical Communicator's Communicator journal and tekom's TCWorld magazine. They've also written books on technical communication. We've presented webinars for Adobe, Madcap Software or the STC, and we've spoken at various conferences around the world.
Today, organisations throughout Europe use Cherryleaf's services so they can provide clear information that enables users and staff to complete tasks productively.
Course Curriculum
Virtual Classroom Course Joining Instructions
Available in days
days after you enrol
Frequently Asked Questions
When does the course start and finish?
The course will be split into two sessions, on the 19th and 20th January 2021.