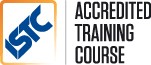 Cherryleaf's popular, and affordable, online Technical Author/technical writing course teaches you the key skills of technical writing for IT and software user documentation. You'll gain confidence you're approaching each writing project in the right way, and creating content that follows best practice.
With our reviewed assessments option, you'll get feedback on your work from experts. You'll discover what you're doing right, and how you could make it even better.
---
Comments from delegates
There is something new to learn for most technical authors who are in the early stages of their career. Overall, I would say that the course did benefit me, and I can see myself revisiting parts of it in the future.
Emma W., ARM plc
I attended a job interview which included a written exercise where I had to jot down how I would go about designing and presenting information for the users of the service unit I was applying to. I could not believe my luck, it was as if the interviewer had designed it with the contents of this course in mind, and, as a result, I got the job!
Amber A.
I thought it was an excellent course – very thought-provoking and useful. The exercises were enjoyable and really helped, far beyond simply reading from a book about the tasks involved in the job. And I greatly appreciate all your advice and support.
Karl D.
Thank you very much for all your feed-back – I've been reading through this as it has come in this morning. This is really useful and very much appreciated.
David H.
---
Who is this course for?
This course is ideal for you need to:
Create end-user documentation
Master the fundamentals of technical writing
Get a solid understanding of the Technical Author's role.
This course is ideal for graduate and junior author induction training, as well as more experienced technical writers who've never had any formal training. It's also great for people changing careers, and looking to become a Technical Author.
---
Reviewed assessments and certificate
This reviewed option comes with a certificate at the end of the course. You send your answers to the exercises in the course back to us for review and feedback.
---
Please be aware
We don't like to overhype our courses, so here are some reasons why not to get our technical writing training course. Those are:
If you have requirements for your documents to meet specific regulatory documentation standards in these industry sectors: aerospace, military, railway, or automotive.
Where documentation must be written to a specific XML standard. (You'll need to take our DITA module in our advanced course as well).
If you need to write technical API documentation for developers. (You'll need to take our API module in our advanced course as well).
Apart from that, this course will help you create the user assistance for your application or product.
---
What will I learn?
In this course, we'll take you through the process of creating technical documentation process. You'll learn and practise:
The purpose and value of technical documentation (aka having an answer if people ask why you should be doing this work).
The entire documentation process. We'll explain what you need to do, from beginning to end. We cover planning, writing, editing, indexing, and production.
The skills you need as a technical communicator.
How to work more efficiently. This framework will help you avoid wasting time.
How to work more effectively. We'll show you how to write and design your information in a structured, useful, usable and informed way.
---
Duration and delivery format
The course comprises 15 modules in total, which you can complete at your own pace. The course modules are delivered over the Web in small, manageable video presentations. You can download the course handouts as Word or PDF files. With the time needed to complete the exercises, you will need to allocate around two days in order to complete the course. You can pause the videos at any time and return to the course at times that suit you.
---
Learn from the experts
As well as teaching technical communication, we also create end-user documentation, Help and UI text for clients. This means every course is based on practical experience of technical writing in today's environment. The techniques you'll learn on this course are the same ones used by our projects team.
The Technical Author/technical writing training course's content is accredited by the Institute of Scientific and Technical Communicators, the professional body for Technical Communicators in the United Kingdom. It is an independent assessment of the course's quality.
Cherryleaf's training courses can help you be admitted to the national professional body for technical communicators in the UK (it also has members around the world) - The Institute of Scientific and Technical Communicators (ISTC). Junior Members, Members and Fellows are certified by the ISTC through a vetting process, with Members and Fellows entitled to use the initials MISTC or FISTC after their names. Being a member of the ISTC can help in having your skills and experience recognized by others.