From the outside, you might think that technical writing changes little over time. If you're involved in technical communication, you'll know that's far from the case. For example, you might be faced with having to adapt to changes in the way development teams work. Today, there are new ways and technologies for assisting users when need help. When it comes to APIs, they require a different type of documentation.
What's more, you're expected to work more efficiently, and be able to manage ever more complicated projects.
It can be scary and exciting. Exciting because there are opportunities to lead and use your skills elsewhere in the organisation. Scary because you might get passed by if you don't have the right skills, or the confidence to show others you can do this type of work.
Cherryleaf's advanced technical communication skills course is a great way for you to keep on top of the latest and advanced techniques in technical communication. Let us help you become a better technical communicator.
Advanced training at a price everyone can afford
You get access to a collection of online modules in technical communication, under a low cost, month-by-month plan. You have access to all of the modules from the moment you sign up. You can cancel when you want.
---
What's in the course
Each module is self-contained, so you can to choose to take just a single module, if you wish. It contains:
Managing Technical Documentation Projects

Planning user documentation in an Agile environment
What is Technical Documentation?
Making the Business Case for Technical Documentation
Estimating Time Budgets for Documentation Projects
Technical Documentation Standards
Metrics in Technical Documentation
Developing User Documentation in an Agile Environment.

Single Sourcing and Content Reuse

This teaches the basic skills in single sourcing and writing content for reuse.
This is for you if you want to re-use, re-publish and re-purpose more content, and need to understand single sourcing and plan a single sourcing migration project.

Revising and Editing Content

Currently available as a beta release.
Editing
Revising content
Revising tools
Editing and revising exercises
Getting your content reviewed
The relationship between editors and writers

DITA Fundamentals

This is for people both new to DITA and already using DITA.

Developing API documentation

Primarily aimed at REST APIs, this will help you to organise, write, plan and control your API documentation.

Markdown – Friend or Foe

The pros and cons of Markdown.

Writing and Designing Embedded Help

This helps UX developers and technical communicators better understand how to create and write UI Help text and embedded Help.

Trends in Technical Communication

These modules let you explore a subject at your own pace. In addition to video modules, there are practical exercises for you to complete.
It's a great way to maintain the Continuing Professional Development (CPD) required by technical communication societies.
Certificates (if you need them to meet Continuing Professional Development requirements) are available on request.

---
Recommended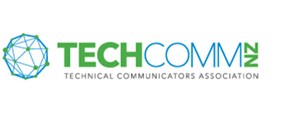 This course is recommended by The Australian Society for Technical Communication and The Technical Communicators Association of New Zealand to their members.
---
Professional certification
If you want to become a Junior, Certified Member or Certified Fellow of the technical communicators' national professional body - the Institute of Scientific and Technical Communicators (ISTC) - Cherryleaf's training courses can help. Junior Members, Members and Fellows are certified by the ISTC through a vetting process, with Members and Fellows entitled to use the initials MISTC or FISTC after their names. All ISTC members have a responsibility to maintain their professional competence through Continuing Professional Development (CPD) , and Cherryleaf's courses can help demonstrate you are extending and updating your skills.

---
What to do when you want to stop
You can stop when you want, and the subscription will finish at the end of that month. You will be able to cancel any future payments if you submit your request using the "Cancel your subscription" link in your accounts page prior to your next scheduled payment date.